High-Efficiency Transformers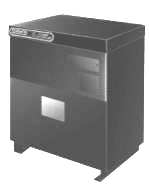 General Information on High-Efficiency Transformers
Traditional dry-type transformers are estimated to lose 80 billion kWh of electricity each year in the US. How many of those hours is your business paying for? NRG can supply the latest TP1-rated and Energy Star approved transformers for your new project or retrofit.
Cut Your Losses and Your Utility Bills.
With an expected life span of 20+ years, transformers are generally reliable under normal power quality environments. But if your transformers arenít performing at peak efficiency due to harmonic loading, then how much power will you lose in that time period? Installation costs of high-efficiency transformers are usually recovered in 3-4 years or sooner when utility rebates can be factored in.
How do Harmonics Affect Your Transformers?
The task of a transformer is to change alternating current of one voltage to alternating current of another voltage. Most energy loss in dry-type transformers occurs through heat or vibration from the core. The new high-efficiency transformers minimize these losses. Ultra-low-loss transformers go one step further than many TP1-rated transformers. By using a Harmonic Canceling Transformer, which utilizes a specially wound coil with unique physical and magnetic properties, these new type of transformers have increased efficiencies another 25%, achieving a 98.5% efficiency at 35% load under a THDI of 50%.
The introduction of harmonics can alter these results dramatically. If your business uses non-linear loads such as personal computers, variable frequency drives, and other electrical loads that rely on the conversion of alternating current (a.c.) to direct current (d.c.), harmonics are being reintroduced to your transformer and affect your power quality and efficiency. Much of the equipment connected to our power systems today is nonlinear in nature. There are many benefits of installing high-efficiency transformers that are also harmonic mitigating into highly non-linear environments, such as:
Electrical systems that are harmonic-free are more reliable.

Personal computers and other electronic equipment work better when supplied with a clean voltage, thus minimizing downtime.

Increased available capacity of Transformers. Harmonics reduce real usable capacity by up to 50%.

Reduction of heat loss and corresponding reduction of cooling costs.
NRG Products and Services
NRG can supply you with Energy Star rated transformers, all of which exceed the new Massachusetts State law requiring transformers to meet the NEMA Standard TP1-1996 efficiency minimums. We can also provide all the pre- and post-installation support services required, from testing and analysis to preventative maintenance. NRG has strong, established relationships with all Northeast utilities and can also assist you in getting your utility to offer rebates for retrofits of these products.
View High Efficiency Transformer Products or Contact Us

Home

| Services | Products & Equipment | About Us | Links | Contact Us | Email Us
---
Copyright © 2000, NRG, Inc.