Lightning Avoidance & Surge Protection Equipment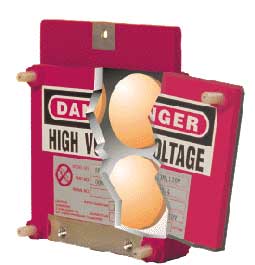 Surge Protection
Lightning strikes and other commonly induced transients can produce voltage surges that severely impact your systemís reliability and often cause damage or loss of equipment. LEC now offers the most advanced surge protection system in the industry.
LEC Sandwich Block Modules
Lightning Eliminators & Consultants' newly designed high-tech packaging system enables MOV-based surge suppressors to perform at the highest levels ever. Extra large MOV wafers have been "sandwiched" between highly conductive metal plates allowing the full face of the wafer to have direct contact with the plates with no internal wiring. This means that current is evenly distributed. No stress points from soldering increases the life of the product and also speeds lag time. A faster response means better protection. Sandwich Block Technology provides a safe, effective voltage clamp from over 10kA to 100kA. This is the most robust surge protector on the market.
View Lightning Avoidance & Surge Protection Equipment or Contact Us

Home

| Services | Products & Equipment | About Us | Links | Contact Us | Email Us
---
Copyright © 2000, NRG, Inc.