High Efficiency Transformers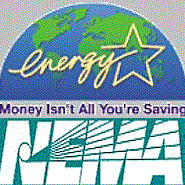 TP1-1996 High- Efficiency Transformers
High-efficiency transformers are those meeting the NEMA standard of TP 1-1996, which have a 98% operating efficiency. They are also Energy Star Approved. Savings are gained by reducing the energy lost as either heat or vibration from the core. While a national standard has not yet been regulated, a new Massachusetts State Law took effect on December 31st, 1999. This law requires that all distribution transformers sold or first installed in the Commonwealth after that date meet the efficiency levels of the NEMA standard TP1-1996.
Aside from being a law, installation of these transformers is just good sense. Despite an initial investment that is substantially higher than a traditional unit, payback is typically reached within 1-3 years. And considering that the life expectancy of a transformer is generally 20 plus years, investment in them is very sound. NRG recommends the products of Powersmiths and Honeywell.
View High Efficiency Transformer Products or Contact Us

Home

| Services | Products & Equipment | About Us | Links | Contact Us | Email Us
---
Copyright © 2000, NRG, Inc.