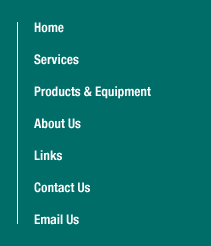 Electrical Testing Equipment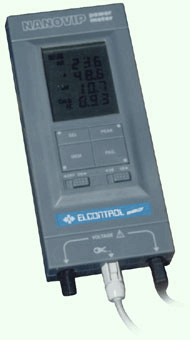 Nanovip Portable Digital Power Analyzer
ELCONTROL Energy's Nanovip Power Analyzers give "Top Performance in a Small Space".
Key Benefits:
7 Measurements and so many functions in the palm of your hand.
Volt (rms), Amp (rms), P.F. cosų, W, var, VA, Hz.
Peak function for storing the measurements in correspondence to V, A, W peaks (selectable).
MEM functions for measurements of deviations of V, A, W, with respect to the recorded values Measurements from 7W to 150kW (750kW with 1000A clamp meter).
Measurements as true RMS value.
Automatic voltage and current scale change.
AC and DC measurements (with DC clamp meters).
High accuracy. Very user-friendly.
View Electrical Testing Products or Contact Us

Home

| Services | Products & Equipment | About Us | Links | Contact Us | Email Us
---
Copyright © 2000, NRG, Inc.