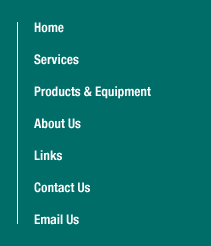 NRG – A Long History of Specialty Electrical Services in the New England Area.
Locations | Hours | Emergencies | Phone Numbers | Email Us | Contacts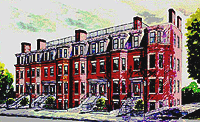 Northeast Resource Group, Incorporated (NRG, Inc.) is a complete Electrical System Integrator with over twenty years of experience in the field of Power Factor Correction and other special products and services associated with electrical Power Cost, Quality & Reliability. We are a uniquely qualified organization with an excellent position in the local New England market. We provide a Competitive Advantage to our clients in the changing market of the deregulated utility industry by providing cost effective products and services.

NRG, Inc. has engineered and implemented hundreds of cost effective power quality improving and problem solving projects for Commercial, Industrial and Institutional organizations. Over our 20 years in business, we have developed an extensive list of resources that enable us to coordinate a wide variety of services resulting in millions of dollars saved in electrical costs for our clients.

NRG is a respected, well known and established provider of a number of niche products and services to end users and to most of the local public electric utilities and many of the area's ESCO's. NRG, Inc. has established and enjoyed an excellent working relationship for many years with NSTAR Electric, National Grid, Northeast Utilities and Central Vermont Public Service. We are recognized by NSTAR and National Grid as a company in good standing, having served many of their customers, and have a place on their recommended/approved vendor lists.

Our work has been primarily in the New England territory, but we have also completed projects in Georgia, Michigan, Puerto Rico, Alabama, Virginia, California, Florida and Texas.

The NRG staff includes an experienced team of expert electrical testing specialists, electrical engineers and thermal imaging specialists who have worked together collectively for over 20 years. Our staff has conducted seminars for many of the local major public utilities, at their request, to educate their staff and their customers on Power Factor Correction, Harmonics, Power Monitoring and Power Quality.

Our clients include:
The Raytheon Company

Verizon

John Hancock Life Insurance

GTE Corporation

Dow Chemical

Intel

Hewlett Packard

Massachusetts General Hospital

Harvard Institute of Medicine

The Milton Bradley / Hasbro Company

Massachusetts Institute of Technology

US Army Corp of Engineers

Johnson Controls

The Marriott Corporation

Mass Eye and Ear Hospital

W.R. Grace Corporation

The Deaconess Hospital

The Boston Museum of Science

The Dana Farber Cancer Institute

3M Corporation

The Boston Public School System

Mobil Oil Company

Honeywell Controls
Location-MA
Our Corporate offices are located at:
95 Court Street
Plymouth, MA. 02360

Phone Numbers-MA
508-747-4744 Voice
508-747-4767 Fax

Hours
Mon - Fri 8:00 am - 5:00 pm, EST.
Saturdays - Closed
Sundays - Closed

Emergencies
In the event of an emergency, call our 508-747-4744 number 24 hours per day. Be sure to speak clearly and leave all of your contact information so that we may respond as promptly as possible.

Our office located in

Connecticut:

17 River Street

Deep River, CT. 06417

860-526-1329 Fax

Mark Parquette President

mark@nrginc.net

Julie Gregoire

Office Manager

julie@nrginc.net
Home

| Services | Products & Equipment | About Us | Links | Contact Us | Email Us
---
Copyright © 2000, NRG, Inc.